I was on FaceTime with my oldest nephew SyYah ( SYah is one of the nicknames that I call him and made by using a derivative of his name and a Jamaican term I-yah). I-yah is what I call his younger brother because their names are so similar that I just had to! SYah was finished with his home schooling for the day and was now watching word girl and learning about staycations! I laughed and asked him what his understanding of an island staycation was? Syah precisely explained what a staycation was and then we used our imaginations and planned what he would need for this event. He wanted apple juice in a cup I then chimed in that he should have a staycation cup to commemorate his special event. I badgered his father to buy him the perfect staycation cup and he reassured me that Syah had a Lilo and Stich Disney cup!
The thought of an island staycation inspired me so much that the conversation spilled over to my nieces Disco, Moody Blues and of course my mother Queen B (My mothers name begins with a B, both my mother and my father are Jamaican. Mom taught us to never use our real names in public it's a long story). I with my horrible singing voice and with the assistance of my back up singer (my mom) belted out Coconut Woman. Disco had no idea that this song existed or who sang any of the variations of it so I sent her the above video of Harry Belafonte on YouTube.
The children inspired me to listen and watch more Harry Belafonte music videos and download his music! So here are my favorite Harry Belafonte songs to virtually party with them on an island staycation during this Covid-19/Corona Virus pandemic.
Harold (Harry) George Belafonte, Jr., was born in Harlem, New York on March 1, 1927, to Jamaican parents and was partially raised in his maternal grandmothers home located in Aboukir, in the parish of St. Ann, Jamaica, West Indies.  Harry is an actor, producer, and activist who is a key figure in the folk music scene of the 1950s and is known as "The Calypso King" for popularizing the Calypso genre. His third album Calypso is the first by any artist to have over 1 million sales.
He is one of the few artists that could successfully sing in multiple categories, gospel, blues, American standards.
Harry Belafonte is a "Stalwart of the civil rights movement who seems to have helped organize or fund just about everything, including Freedom Summer, the Student Nonviolent Coordinating Committee, the 1963 March on Washington, the cultural boycott of apartheid-era South Africa and the 1985 charity fund-raiser megahit "We Are the World." New York Times
Check out my quick list of mocktail's for your staycation with children.
Mango Mule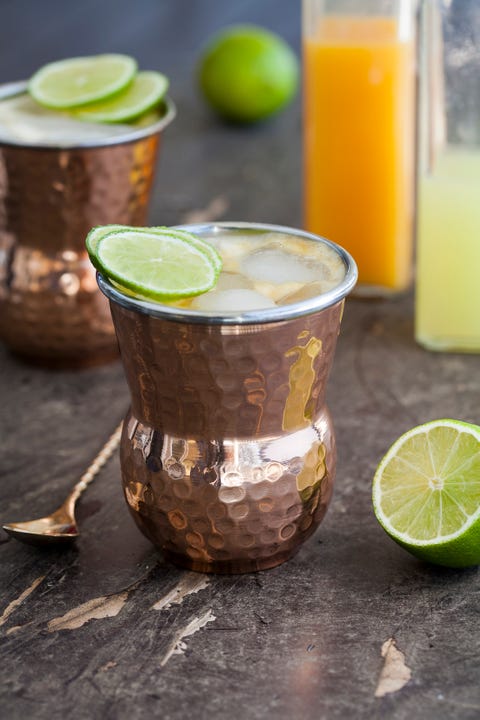 Ingredients
4-5 slices of cucumber
1 oz honey syrup
1.5 oz mango puree
1.5 oz fresh lime juice
1.5 oz ginger beer
Ice
Instructions
Muddle cucumber and honey syrup in the bottom of a cocktail shaker. Add the mango puree and lime juice and shake with ice vigorously. Strain into a copper mug. Top with ginger beer and stir.
Strawberry Fields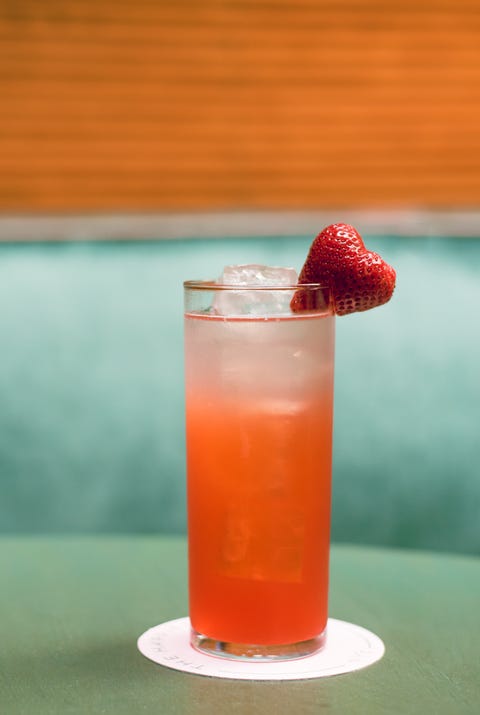 Ingredients
1.5 oz hibiscus syrup*
1 oz strawberry syrup**
Soda to top
3 ice cubes
Instructions
Combine all ingredients except soda. Shake quickly with three ice cubes. Serve in a collins glass, topped with soda. Garnish with half a strawberry.
*Instructions for hibiscus syrup: 
Infuse 4 oz of dried hibiscus flowers into 25 oz room temperature water for at least 6 hours. Strain, compressing all ingredients in the chinois so that almost all of the infusion is reclaimed. Weigh the strained infusion and add the same weight in white superfine sugar to the infusion. Dissolve sugar thoroughly.
Pineapple Cobbler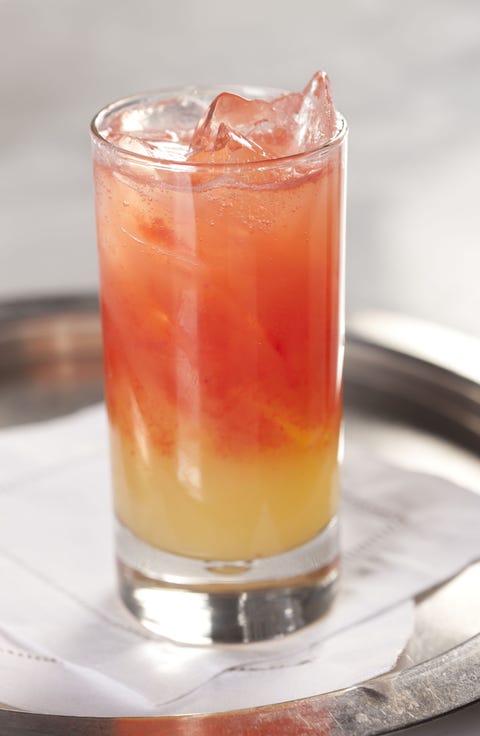 Ingredients
1 oz strawberry juice
.5 oz lime juice
3 oz pineapple juice
Club soda
Instructions
In a mixing tin, combine the lime and pineapple juice. Shake well. Strain the contents into a highball glass over clean ice. Top with club soda and float the strawberry juice on top. Garnish with a strawberry and serve.
From Brad Nugent at Porter House Bar & Grill, New York